Laser Dentistry​ Near Me
Edge Dental is a state-of-the-art dental clinic specializing in cutting-edge no-incision laser treatments for gum disease. We perform the LANAP procedure to treat gum disease in Memorial City, Houston.
INSTANTLY BOOK ONLINE
Edge Dental is a state-of-the-art dental clinic specializing in the latest, cutting-edge treatments for gum disease and periodontitis. We use the no-incision LANAP protocol to treat gum disease, prevent periodontitis, and help you maintain perfect oral health. The cutting-edge PerioLase MVP-7 allows us to treat the root cause of your inflammation without cutting or damaging healthy tissues, ensuring optimal health and recovery. Each dental procedure is personalized according to your unique goals. You can find our dental clinic at Memorial City in Houston, TX. We do offer payment plans and financing options. Care Credit, In-House Savings plan, and In-House Payment Plan options. Book your appointment now.
Benefits of the LANAP Procedure
Get your dream smile with minimal discomfort! Book now.
Edge Dental follows a simple principle for gum disease treatments — no cut, no sew, no fear. Traditional gum surgeries are performed using scalpels, involving incisions, sutures, bleeding, and an extended post-treatment recovery period. We eschew the traditional protocol in favor of the LANAP procedure, which provides superior results without incisions, sutures, scalpels, or extended downtime. Using laser dentistry, we reverse the damage caused by gum disease, restore optimal oral health, and allow you to resume your daily activities immediately. It doesn't get safer and more convenient than that.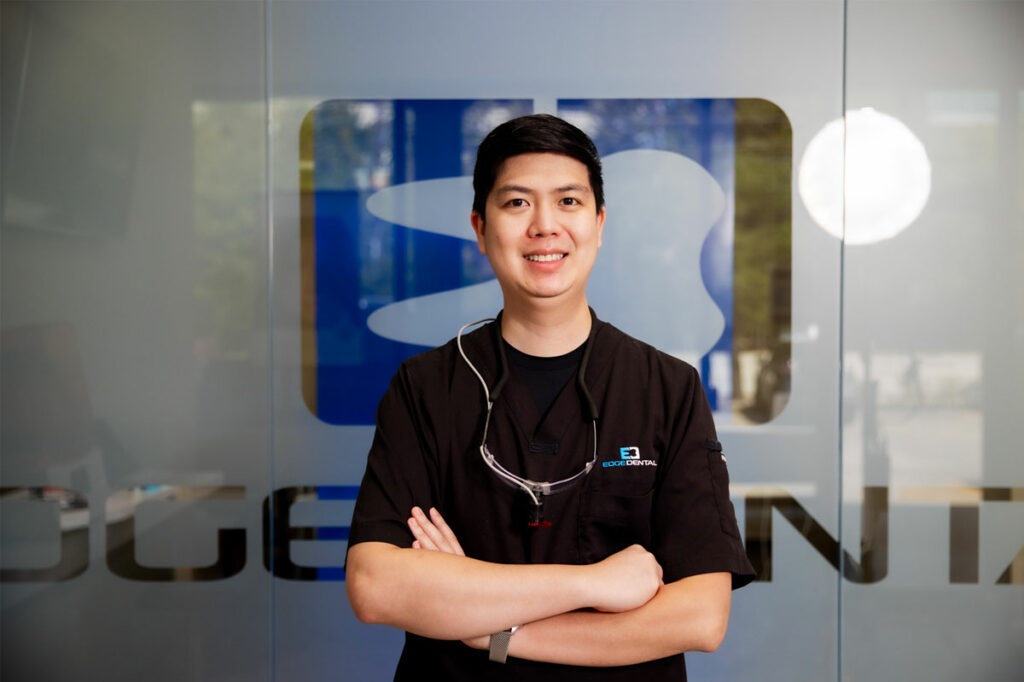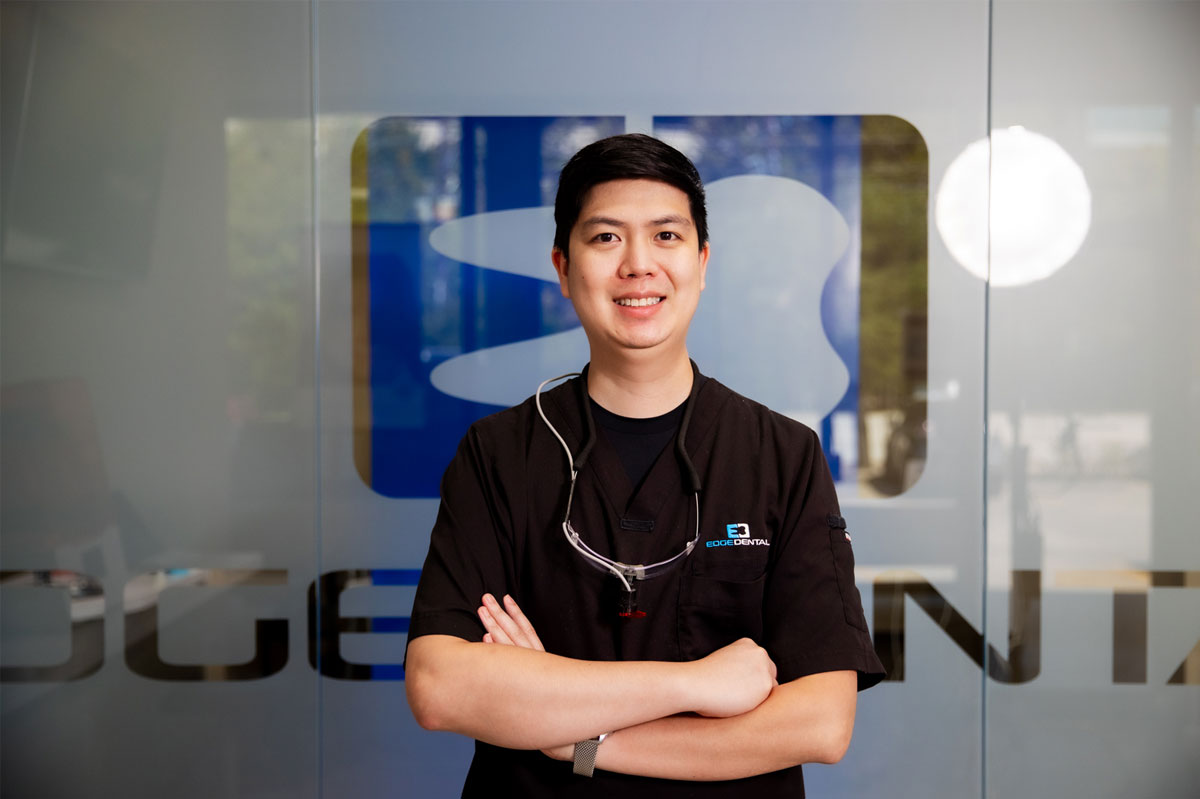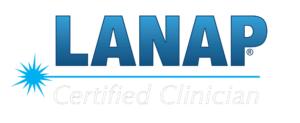 Dr. Justin Lai is the leading dentist in Edge Dental. He's an exceptionally skilled and talented dentist dedicated to serving the Memorial Area and Energy Corridor in Houston, TX. He acquired his Doctor of Dental Surgery degree from the University of Texas Health Science Center at San Antonio Dental School. He has incredible attention to detail, and he uses the latest dental technologies to address the earliest signs of gum disease and dental problems. He is affiliated with the ADA, TDA, GHDS, and IALD, making him an invaluable member of the dental community.
LANAP Laser Dentistry Near Me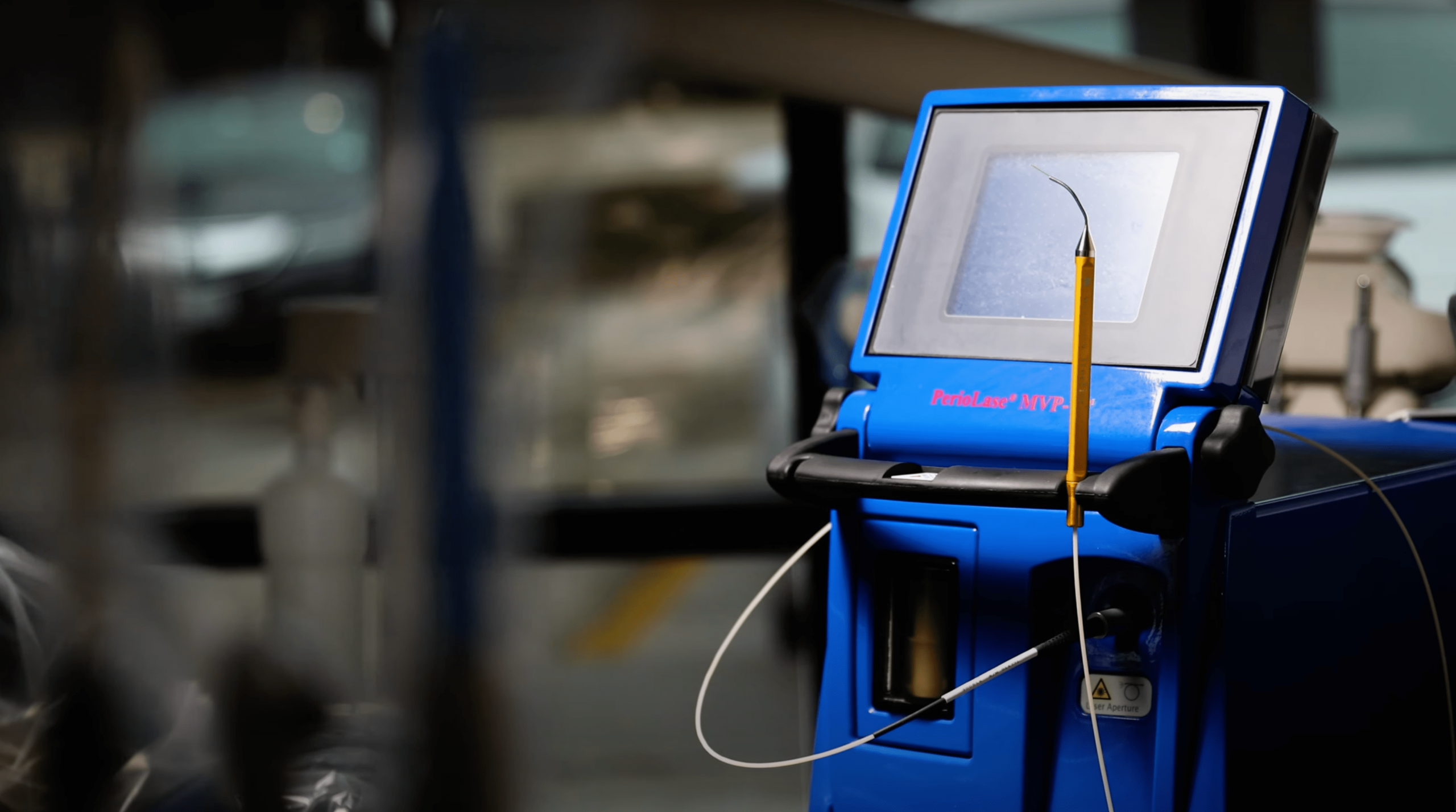 LANAP laser dentistry is an FDA-cleared treatment for gum disease and periodontitis. It offers a less painful and more effective treatment alternative to traditional scalpel-based gum surgery. During this procedure, the laser dentist uses the cutting-edge PerioLase MVP-7 device to send laser energy into your gum tissues. Laser energy vaporizes the damaged and diseased gingival tissues and sterilizes the region, thereby addressing the root cause of inflammation. It also facilitates new gingival growth, reversing the damage caused by gum disease. The procedure is extremely effective and backed by decades of clinical research.
Flexible Financing Options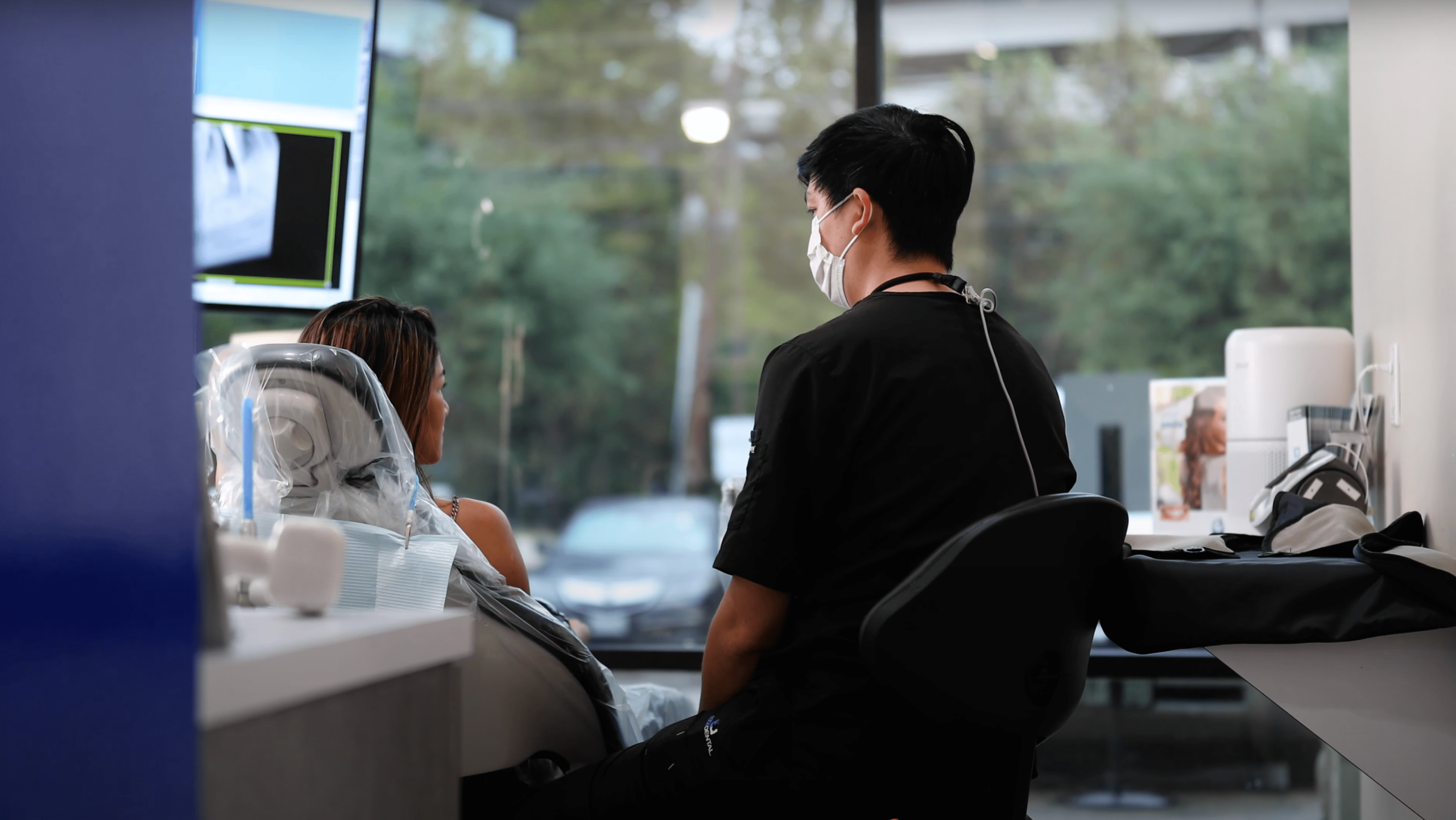 Edge Dental believes your gum treatments should be financially accessible, especially since gingivectomy is a medically necessary procedure. We accept all major insurance plans and help you work out the terms and conditions of your dental insurance coverage. If you don't have dental insurance, we also offer flexible payment plans and financing options, such as CareCredit, an in-house savings plan, and in-house payment plan options. We also provide a complete overview of your treatment costs in advance. Please talk to our dental team to consider your financing options.
I love Dr. Lai and crew, they are skilled and oh so awesome! I love coming to the dentist now, no thoughts or worries of discomfort. I am so close to obtaining a smile I can be proud of and Dr. Lai has been so patient, guiding me along the way. Please come see Dr. Lai!
Great dental office! Everyone there was very professional and nice. The office itself is clean and all equipment used seemed new and up to date. Was very impressed during my regular cleaning and probably the first time I've NEVER experienced any type of pain. This will definitely be the only dental office I use in the Houston area!
The dental facility is equipped with state of the art with incredible dental technology (in my opinion), and Dr. Lai has been gentle and wonderful during all of my procedures and he is by far my favorite dentist in all of Houston! I HIGHLY recommend Dr. Lai and Edge Dental!
The best dentist and amazing staff. Picked them since I moved to Houston. Best decision! My kid enjoyed the visit as well.
I enjoyed my first visit with Dr. Lai and his team of dental professionals. The visit went well and work was done quickly and painlessly. Thanks for a solid first appointment!
I was 100% satisfied. I will highly recommend to my family, friends, coworkers and any others in need of dental services.
I've definitely found my new dentist!!! Everyone was so nice and made sure I knew exactly what was going on during my entire visit!! They make you feel like family.
Great dentist. Fast and efficient. Very clean and everything seems so new and modern. Plus a good location for me. My husband and I both go here. We recommend!
Great customer service and care/treatment is awesome. Dr. Justin is very knowledgeable and has a great bedside manner. All the staff members are awesome and sweet.
Gum Disease Affects 8 in 10 Adults in the US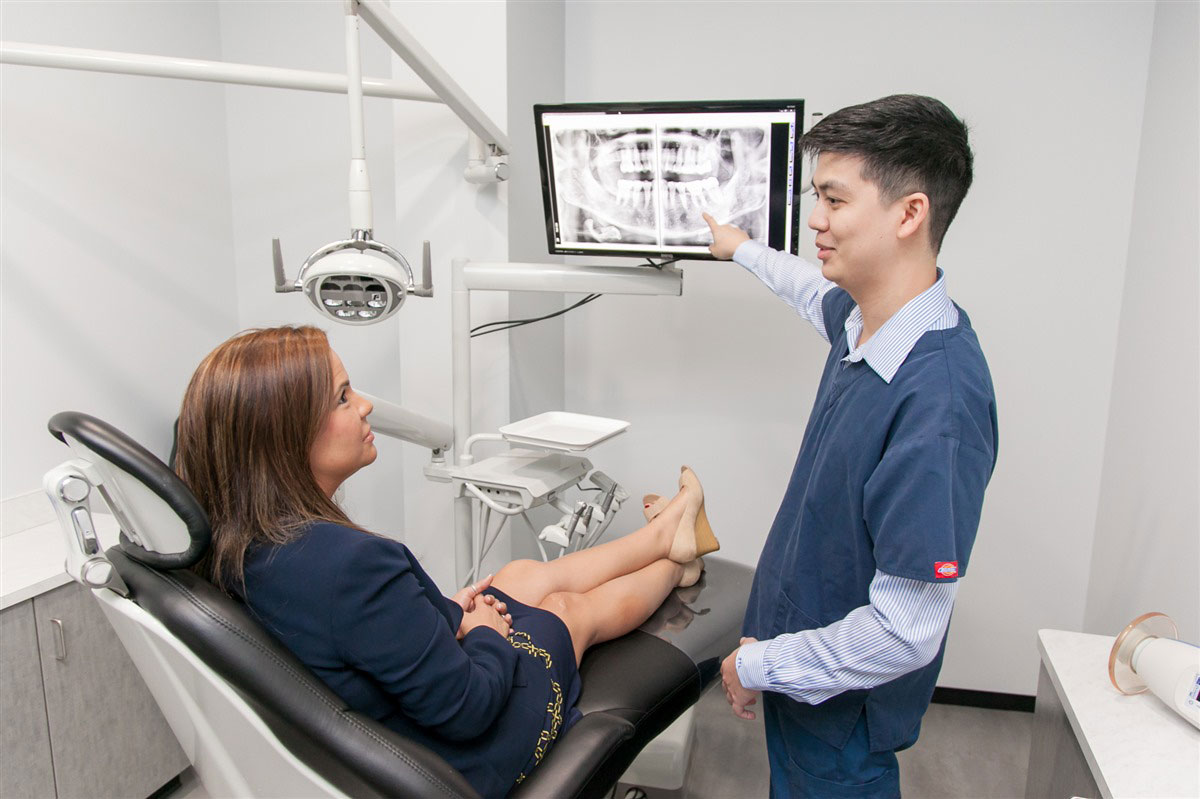 Gum disease is an extremely common condition that affects 80% of all adults in the United States to various levels. Only a small percentage of patients with gum disease seek treatment. Most patients avoid or don't notice the symptoms of gum disease until they experience advanced periodontitis, increasing the risk of tooth loss, bone loss, and other medical complications, such as cardiovascular problems, respiratory disease, diabetes, and more. We identify and treat gum disease at the earliest stage possible using the LANAP procedure.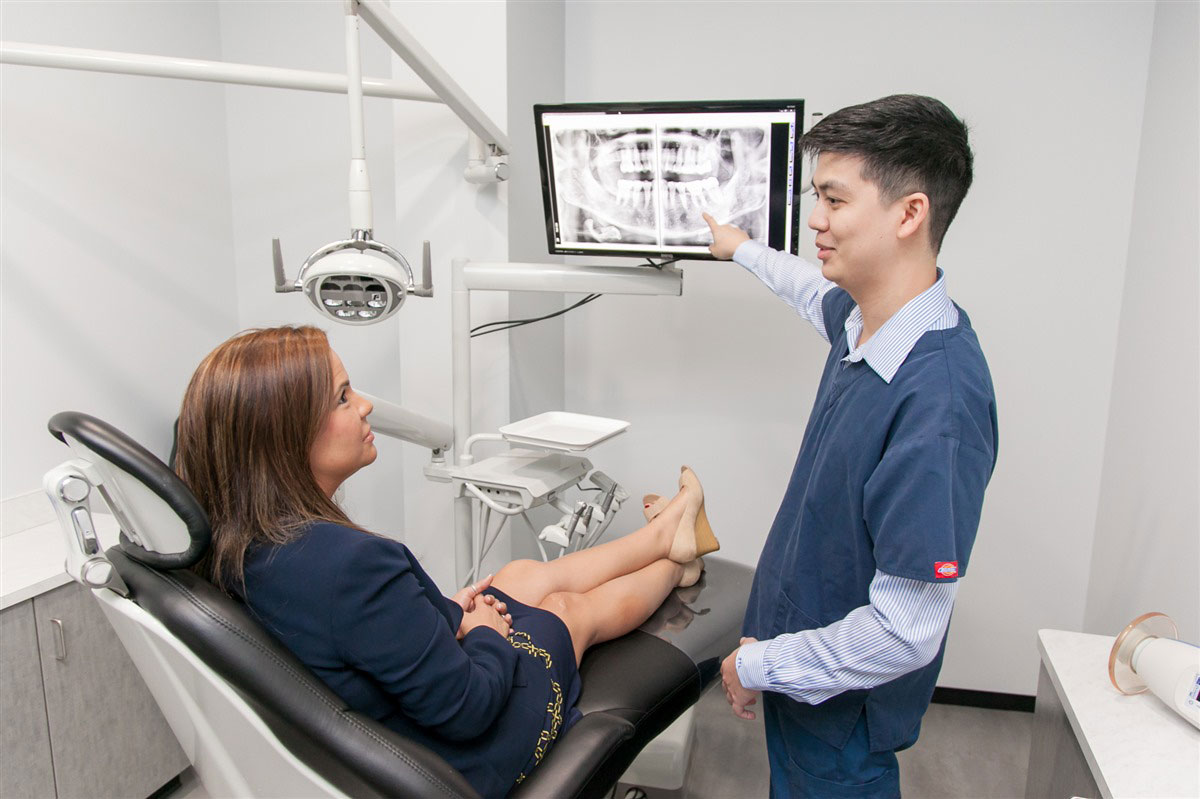 Laser dentistry allows for faster recovery time. Book your appointment now!
Advanced Laser Dentistry Near Me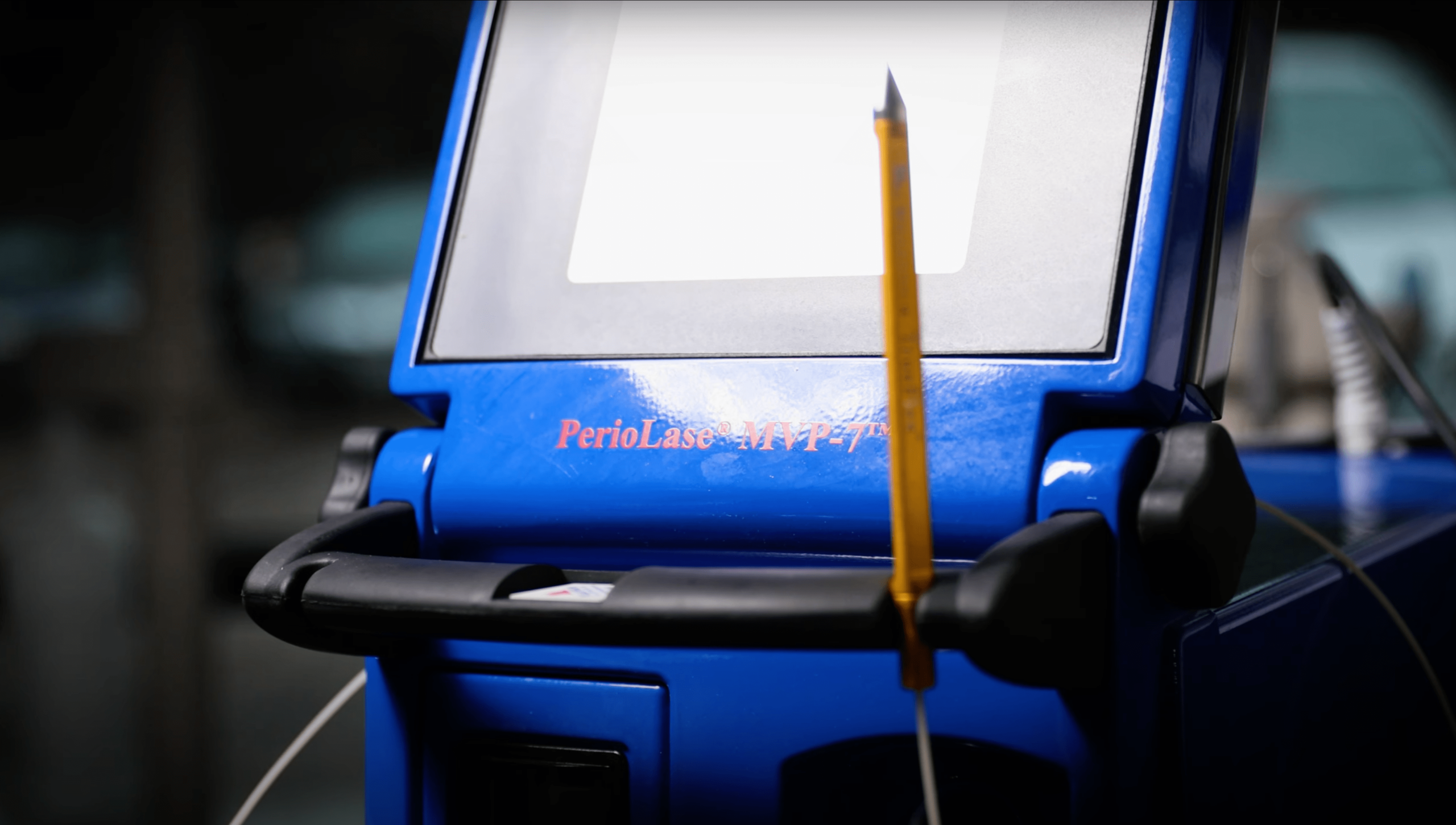 Gingivectomy is a procedure wherein damaged and diseased gum tissues are removed using scalpels (traditional gingivectomy) or laser (laser gingivectomy). Removing diseased and infected gum tissues is an essential component of gum disease treatment. Traditional gingivectomy accomplishes this by cutting the gum tissues, pulling back the flap, and reshaping the tissues with scalpels. However, laser gingivectomy simply vaporizes the unhealthy gingival tissues and kills the unwanted bacteria, thereby restoring optimal oral health without bleeding, swelling, and extended downtime.
Gingival issues support the necks of teeth, ensuring they remain firmly attached to your body. However, gingivitis increases the pockets of space between the gums and teeth, and gingivectomy removes unhealthy gum tissues. Consequently, your teeth are left without adequate gum tissues for support, increasing the risk of tooth loss. Our LANAP surgery sterilizes the area without bleeding and incisions, so your body quickly heals itself and facilitates tissue regeneration. Over time, your body produces enough gingival tissues to support your teeth perfectly.
Edge Dental believes that all individuals are unique and need personalized treatments. Your laser dentist will carefully examine your teeth and gums using cutting-edge diagnostic tools, such as intraoral scanners and digital x-rays. Based on his assessment, the dentist will curate a personalized treatment plan to address the root cause of gum disease, reverse the damage, and facilitate tissue regeneration. The PerioLase MVP-7 produces 7 different wavelengths of light energy, so it can be calibrated according to your specific needs, ensuring safe and optimal results.
Edge Dental is a state-of-the-art dental clinic equipped with the latest dental technologies, such as 3D x-rays, intraoral scanners, and PerioLase MVP-7. We use cutting-edge technologies and the latest dental techniques to address the root cause of your inflammation and gum infections. The results are safe, consistent, and involve minimal downtime, allowing you to resume your daily activities immediately. Our dental clinic is located at Memorial City in Houston, TX. Please schedule an appointment with your laser dentist near me today.